Anirah v1.2 and Revamped Project Pages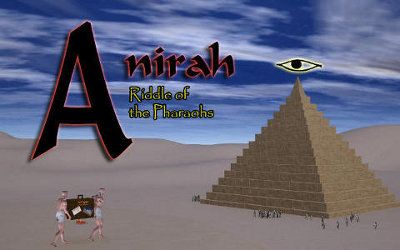 Anirah: Riddle of the Pharaohs version 1.2
Anirah just received a big update, and now officially has a Mac OSX version!
Changes:
First official support for Mac OSX
Updated internal file path handling to fix issue on Macintosh computers
Changed default background to something more Egyptian
Updated localization code to handle international number separators better
Updated logo graphics
Updated dependencies to fix issue on 64-bit Mac and Linux machines
Added note to strategy page regarding automatic game saving when you quit a game in progress.
Added extra text to quit prompt to notify user that their game will be saved for them
Updated installer to improve Windows 7 support
Tilesets you can use with Ridiculous Mode are now marked in the dropdown list
Added Hexadecimal option for Geek Mode (you know you want it)
You can download the demo at the Anirah page
Registered users can download a free upgrade package from the same site. If you ditched your PC for a Mac, you can use the same code you already purchased for the PC version to unlock the Mac version. Happy gaming!
Project Pages
I've spent a lot of time revamping our project pages to make them look nicer, load faster, and be more intuitive. I finally hit a point where I'm rather happy with them, and hope you like the new look too.
Note, however, that users of Microsoft's Internet Explorer will not get the same experience as users of Firefox, Chrome, Safari, Opera, Midori, or any of the other browsers. Sorry, but IE just doesn't support a lot of things like rounded boxes and shadows. It looks decent in IE, just not as pretty.
There are still some more web page changes I want to do around here, but I didn't want to delay the Anirah release or these project pages any longer.