Lost Luggage Studios Publishing Site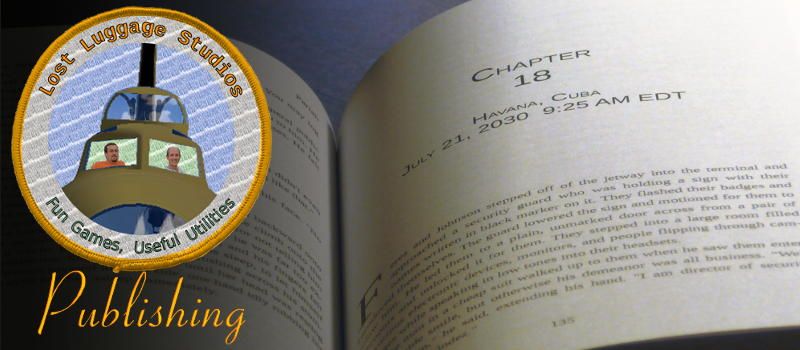 Almost a year ago now, Lost Luggage Studios started an imprint for publishing our novels. Since then, we've been independently publishing from 2 to 3 titles a year. We currently have three titles available and two more that should be completed by the end of this year.
Click Here to See The New Publishing Page
If you've received a promotional copy of one of our books and have been wondering where you can write a review, we've provided links to all the places we know of on our Publishing Page .