Terran Shift Anthology Vol 1 is now a Kindle exclusive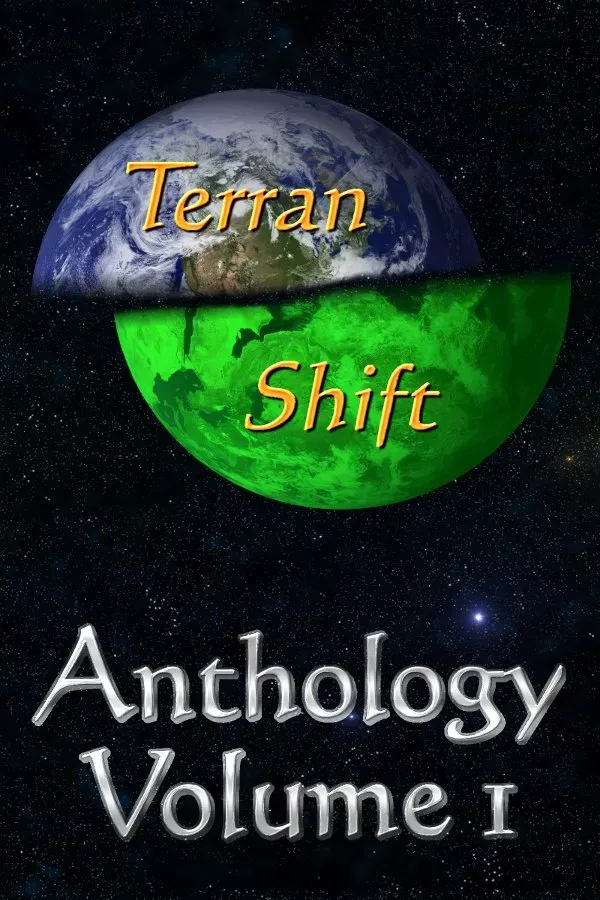 Kindle Select and Publishing Ebooks
Normally around here, we publish our ebooks through Smashwords and Amazon's Kindle Store. Earlier this year, Amazon introduced KDP Select, a program for marketing books that are marked as Kindle Store exclusives. I talk about my first impressions in a post on the Greater Portland Scribists blog last year: http://scribists.blogspot.com/2011/12/amazon-kdp-select.html.
Basically, you agree to enroll your book for a 3-month term, during which you cannot sell it in any other store. In exchange, every time someone borrows your book (Amazon Prime customers get one free borrow a month), you get a share of a monthly lump sum.
The program looks interesting, and Paul and I were planning on testing it out in 2013 with a pair of 99-cent short fiction ebooks. We still plan on publishing those, but we have to finish the stories and create covers. Knowing the pace at which we work, that means February, or maybe March. In the meantime, there's a big potential to get discovered by enrolling in KDP Select. So it's always been in the backs of our minds that we should try it out when the opportunity presents itself.
What's In A Name?
Two days ago I noticed that the Terran Shift Anthology had run into a problem with approval in the Smashwords Premium Catalog. Approval in this catalog is necessary to get syndicated into other stores (Sony, iTunes, Barnes and Noble, etc). The reason?
"The cover image is missing the author's name."
(ahem) This is an anthology. There are five authors. I think cramming four names onto the cover of Scribings Vol 1 was a mistake. They are hardly readable unless you are looking at the big version. We didn't put names on the cover of Scribings Vol 2: Lost Civilizations for that very reason. So when I designed the Terran Shift Anthology cover above, I didn't put names on it either. Fitting 4-5 names and keeping them even remotely readable is hard. What happens when I publish an ebook anthology that has eight or ten authors? The whole cover will be a block of text. Yay? The logical approach would be to just put my name, because I'm the editor. But I'm the kind of person who feels that it's All Or Nothing -- either put the names of every author who contributed, or leave all the names off.
Stupid Requirements
I retaliated by sending an email to Smashwords' support:
Title 253210, "Terran Shift Anthology, Vol 1" has apparently run into a problem with your premium status review: "The cover image is missing the author's name." This is an anthology. I'm not squeezing five names on the cover. This was not an issue with a previous anthology I published, which was accepted into the premium catalog in July. Is this a new requirement?
They sent a response the next day. Okay, to their credit, they responded in less than a day. Kudos on that. But here's their response:
Good morning.
It would appear that the anthology you mentioned was approved in error.
At the very least, we need the name of the editor/compiler on the cover.
We'll leave the Scribings anthology as approved for now, but please update the cover soon.
Best wishes,
(name removed)
So not only did I not get my Terran Shift Anthology cover approved, I managed to screw over the Scribings 2 cover as well! *grumble* I did some digging around and... guess what? This name-on-the-cover requirement is obviously not required anywhere. It sure didn't stop Scribings 2 from getting accepted into the Smashwords Premium Catalog, or prevent Smashwords from adding it to Diesel, iTunes, Barnes & Noble, Sony Reader Store, Kobo, Versent, or Inktera. So why is this now a problem?
Crunch The Numbers: Kindle vs ...well, everyone else
The minor in mathematics I earned in college comes to the surface every now and then. This was one of those times. I decided to crunch the numbers, to see what exactly the Smashwords Premium Catalog has done for us. The answer: not much. We sell a few copies here and there, but we sell more ebooks on the regular Smashwords site than in all Premium Catalog sites put together. To be completely fair, it's quite possible to have a breakaway hit in any store, so it makes good business sense to be in as many stores as possible. But we've also sold more ebooks in the Kindle Store than in all other stores combined.
So, I thought, what do we have to lose? The Terran Shift Anthology was live on Kindle (and selling) and live on the Smashwords site (and not selling) and would not be approved for their Premium Catalog without a cover update (which, quite frankly, I don't want to do). So I unpublished the Smashwords version and enrolled the anthology in the KDP Select program. This is an experiment we've wanted to do for almost a year. Opportunity knocked, and I answered.
For at least the next three months, the Terran Shift Anthology will be a Kindle exclusive ebook. To celebrate this announcement, I've made it FREE for the next two days -- November 15th and 16th.