Terran Shift Anthology, Vol 2 is now available!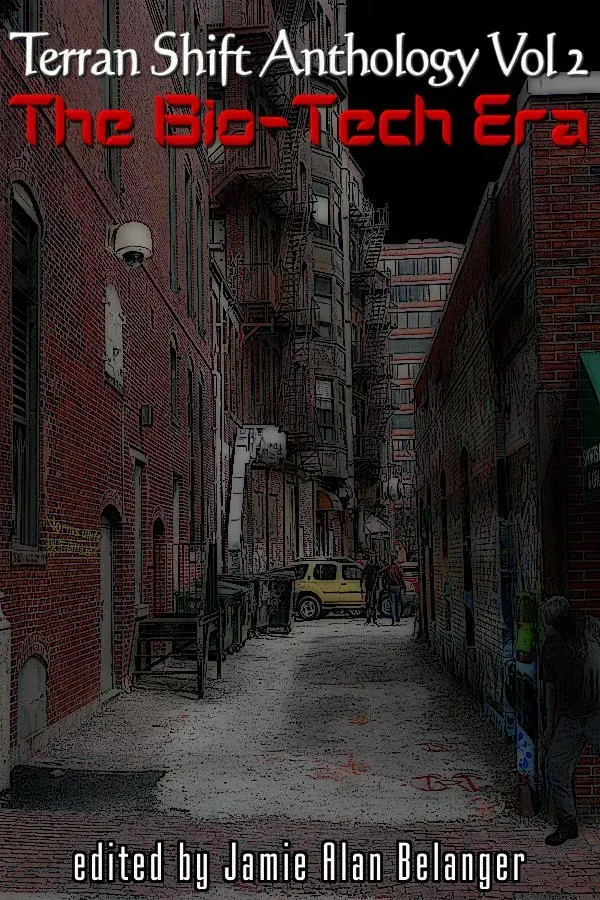 We just published our latest anthology at Smashwords this morning! It should show up in the Kindle store later today and will start appearing at other ebook retailers over the next few weeks (Apple, Sony, etc).
Genre: Science Fiction (Cyberpunk) / Anthology (multiple authors)
Terran Shift Anthology, Volume 2: The Bio-Tech Era is the second collection of stories set exclusively in the Terran Shift universe. The collection contains seven science fiction stories from five authors, focusing entirely on stories set in the Bio-Tech Era, a plausible near-future where humanity becomes even more dependent on technology.
Strike Nest by Paul J Belanger
One pilot's dream job may be the human race's last hope to prevent the next world war.
End of the Line by Timothy Lynch
Ben's discovery at a mindless assembly line job could be his end... or a new beginning...
Freezer Burn by Alan Belanger
Casual cryonic freezing means that all the time you spend with your child is quality time. What could possibly go wrong?
Netmare by Jamie Alan Belanger
Direct computer-brain connections enhanced with a new psychedelic narcotic... they called it "The Ultimate Trip."
Upumbavu by Paul J Belanger
James never expected his neighbor's dog to inspire him to cure a plague.
Normal by D.L. Harvey
Technology can give you everything you want, but not everything you need.
The Museum Run by Jamie Alan Belanger
A hacker is requested by name for a routine, well-paying job. But routine jobs rarely are.
Click here to read a sample of each story:
http://www.lostluggagestudios.com/lldownload.php?file=TerranShift_2.pdf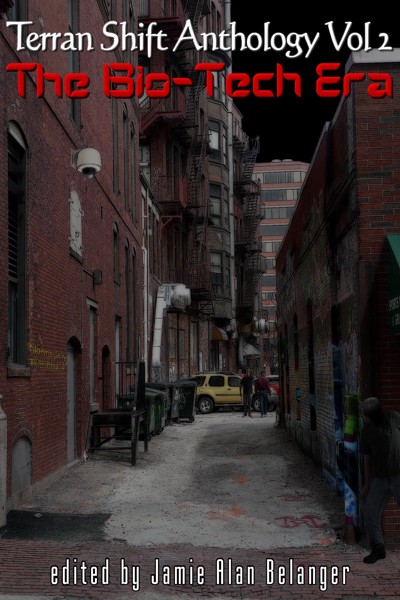 Edit: it's now available in the Kindle Store!