Coming Soon: Terran Shift Anthology, Vol 2: The Bio-Tech Era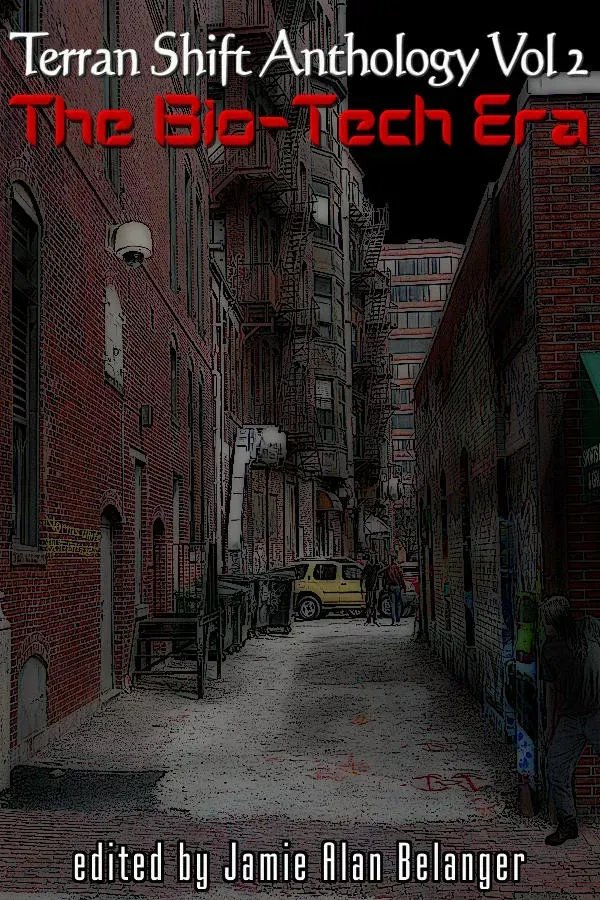 For a while now, we've been working on stories for the second volume of The Terran Shift Anthology. Scheduled for release at the end of this month, this volume currently includes seven stories from five authors. All stories are set in the Bio-Tech Era of the Terran Shift Universe, a plausible near-future where humanity's dependence on technology has expanded to every facet of life.
Routine hacking jobs, nanobot plagues, casual cryonic freezing, virtual lives, and fighter jets with vulnerable computer uplinks. From Singapore to Mwanza to the liberated city-state of New Seattle, people use technology to augment every part of their lives. Some install computer hardware in their heads so they can link directly to the Internet. Some wear glasses so they can navigate city streets with GPS satellite data, allowing them to remain online indefinitely. Some enhance their Net connections with a new psychedelic narcotic that allows them to access data with all senses.
This title is scheduled for release on December 30th, 2013 as an ebook at Smashwords and Amazon Kindle.
These stories are scheduled to be reality starting in 2039.