Catalyst Deluxe v1.2 -- Now Available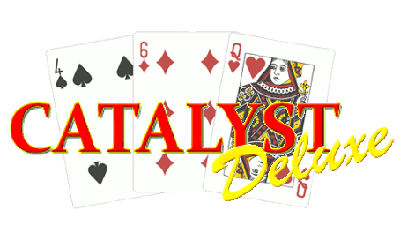 Release day is finally here!
I just uploaded all of the installers for Catalyst Deluxe 1.2. It's been in testing for a few months, mostly due to Windows 7 support issues and me trying desperately to make official Linux installers.
So download it, play it, enjoy... as always, Catalyst Deluxe is still a completely FREE game.
So here's what is new:
New Cards -- we redid all the cards (again) so that I add the numbers after loading the graphic, which means much more readable cards in all resolutions
Undo-- I added a limited undo feature, which helps when you deal a card and then notice a match in the previous column...
Windows 7-- Catalyst Deluxe now supports Windows 7, 32 and 64 bit
64-bit Linux-- Catalyst Deluxe now officially works in 64-bit Linux
Mac OSX Support -- Macintosh users with Snow Leopard (OSX 10.6) can now play too