Essential GPS: The Stories
The Essential GPS survey has concluded and I've analyzed the results... and made some pie charts! Who doesn't love pie charts? Mmm... pie... Below are the winning stories from the survey. We plan to release this special edition of the Scribings series on November 30th.
Favorite Volume
This poll was the second-largest landslide in the entire survey. More people voted for Scribings, Vol 4: Miscreations than for all other volumes combined. We all have our favorite stories and volumes, but I'm still surprised at how many more votes Miscreations received. It's always nice to know when we do something right.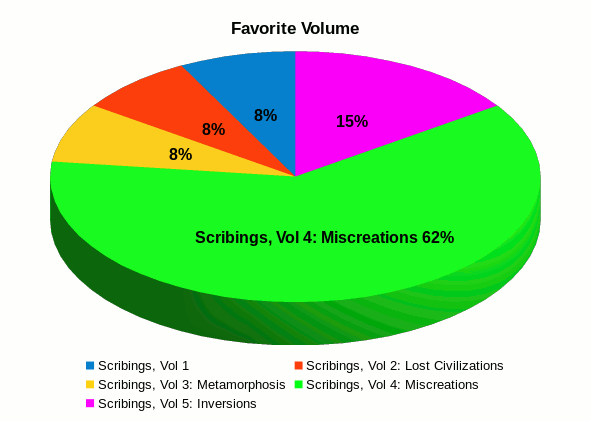 The Winning Stories
All of the author polls were randomized, but are presented here alphabetically.
Cynthia Ravinski: In The Business of Rotting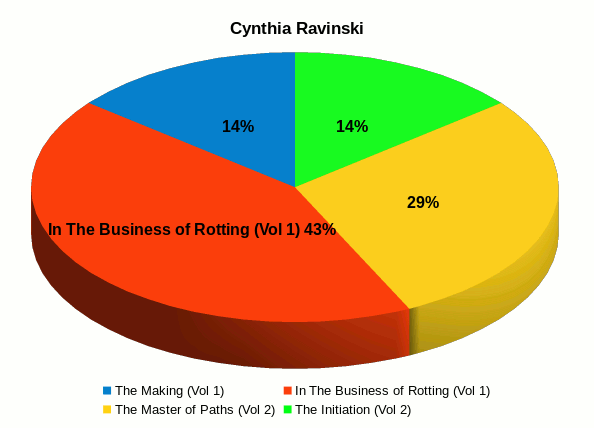 This was probably one of the first stories of Cindy's that I remember reading. I'm glad so many others agree with me that it's a great example of her writing.
D.L. Harvey: Sand Fleas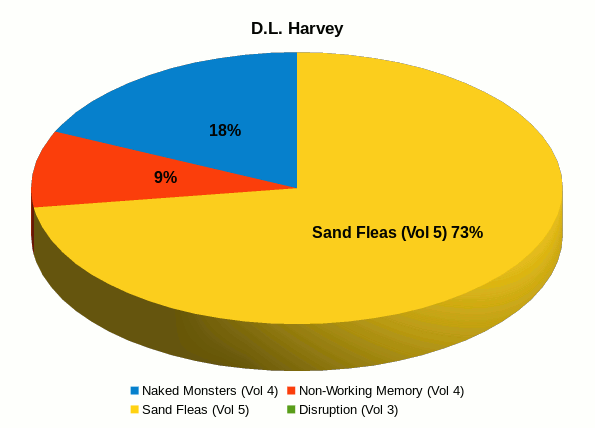 ...And here it is, the largest landslide in the entire survey. I knew there was a reason the group voted to put Sand Fleas as the first story in Vol 5: Inversions!
Jamie Alan Belanger: Secret Under the Sand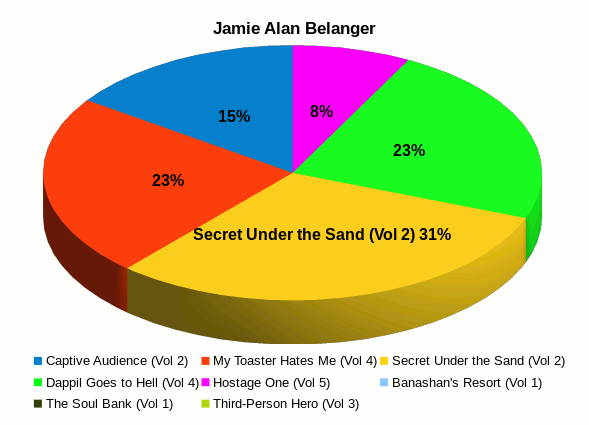 For a while, this looked like it was going to be a three-way tie. But in the end, there can be only one, and some last-minute voting yesterday pushed Secret Under the Sand to victory.
Richard Veysey: The Joke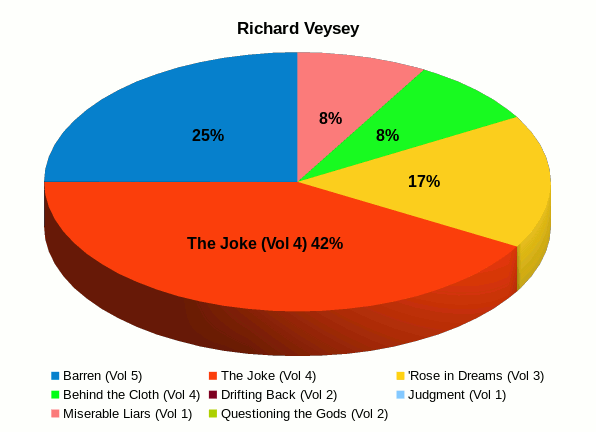 I don't think this is Richard's favorite, but it certainly was a favorite in this survey. He's never going to live down those "Don't Stand Near Open Windows" jokes now.
Shelli-Jo Pelletier: Wolf and Raven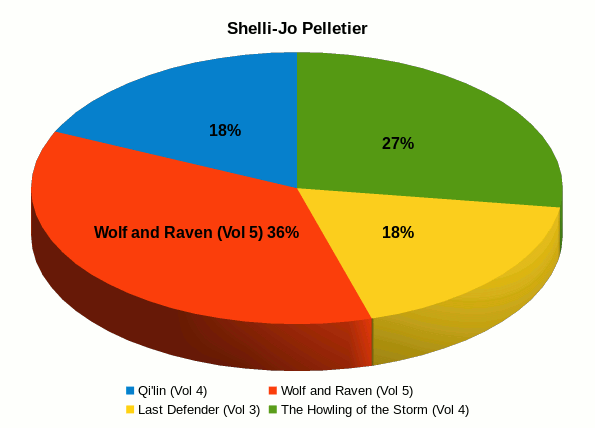 With only four stories to choose from, this was a pretty close race too. I was worried this would be a four-way tie, but those last few days of voting helped us select a winner.
Steven Inman: Otherkin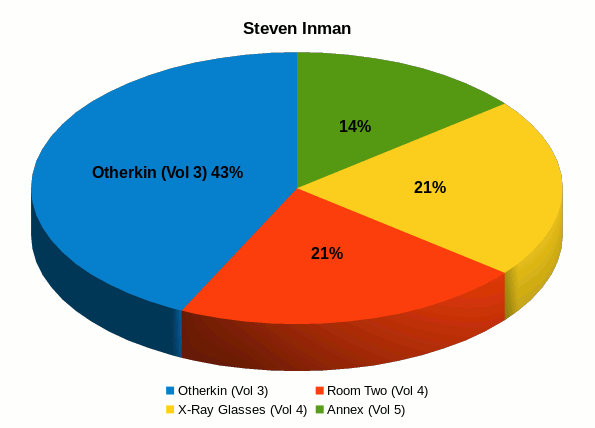 Choosing a favorite from Steve's stories was difficult too. Otherkin led from the beginning of the survey and despite a few last minute votes, held that lead to the end.
Timothy Lynch: Breed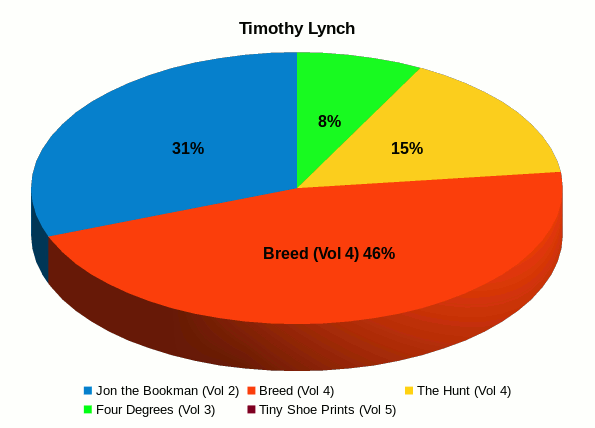 Breed was a clear winner in this survey, and a wonderfully creepy story. Another clear message from this survey is that Tim should write more horror stories!
More Stories
Over the years, GPS has published stories from eleven authors. The stories above are the winners from our survey, but there are four other authors who have only published one story each in our volumes. We are still debating what to include in Essential GPS, and should be able to announce the final story list in the next week or two.