Scribings Vol 4 Coming Soon!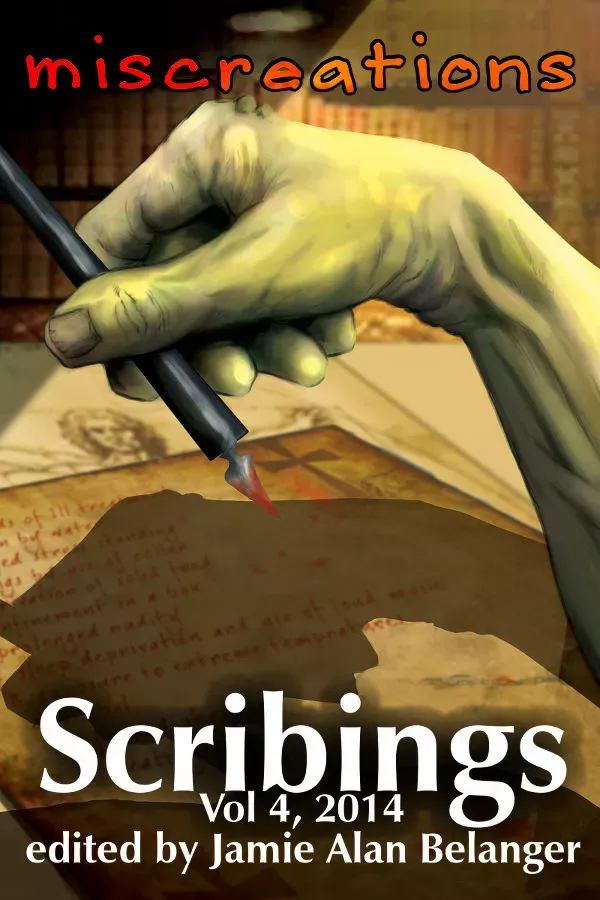 Volume 4 of the Scribings anthology series is almost done... we're putting the finishing touches on the stories and should be ready to publish the ebook this week. The paperback will take another couple of weeks to get all the formatting just right, but that should be out at some point in July.
It took a little longer this year because we have twelve stories... 12! Totaling at just around 85,000 words, this will be the biggest Scribings yet!
Miscreations are things that should not exist, but do. An event happens that transforms an entity into something so amazingly good or so horribly evil that you can't help but be fascinated by its existence.

Scribings, Vol 4: Miscreations contains twelve stories from the Greater Portland Scribists that explore these oddities. Errors in evolution. Discoveries in supposedly clean rooms. Extreme memory loss. Appliances that are a little too smart. Mythical beasts reborn. And one joke that went way too far.