Scribings, Vol 5: Inversions now released!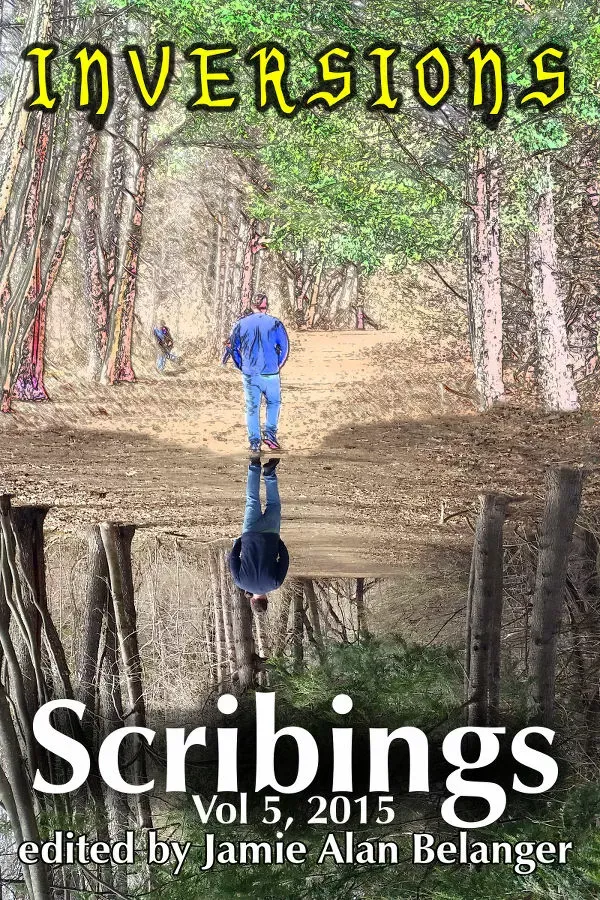 The latest anthology from the Greater Portland Scribists is officially released today. Anyone who preordered a copy of the ebook should see it on their devices today. For everyone else, this book should now be available in all major ebook retailers world-wide!
Life is full of surprises. Sometimes changes upend everything we thought we knew, inverting our perceptions of the people and world around us. Part of the joy and terror of living lies in experiencing these inversions.

Scribings, Vol 5: Inversions presents eight stories from the Greater Portland Scribists, each with its own hidden twists and surprises. A former rock star who can no longer sing. Escaped convicts with much to atone for. A strange boy with an affinity for plants. Gods watch mortals make a seemingly simple choice. Tiny shoe prints lead to a birthday adventure. A hostage tries to salvage a botched bank robbery. A soldier flees war only to find it follows. And a quest for a missing corporate department that may actually be hiding.
You can find all the links to stores for paperback and ebook copies on the official Scribings, Vol 5: Inversions page.