Scribings, Volume 1 -- Now Available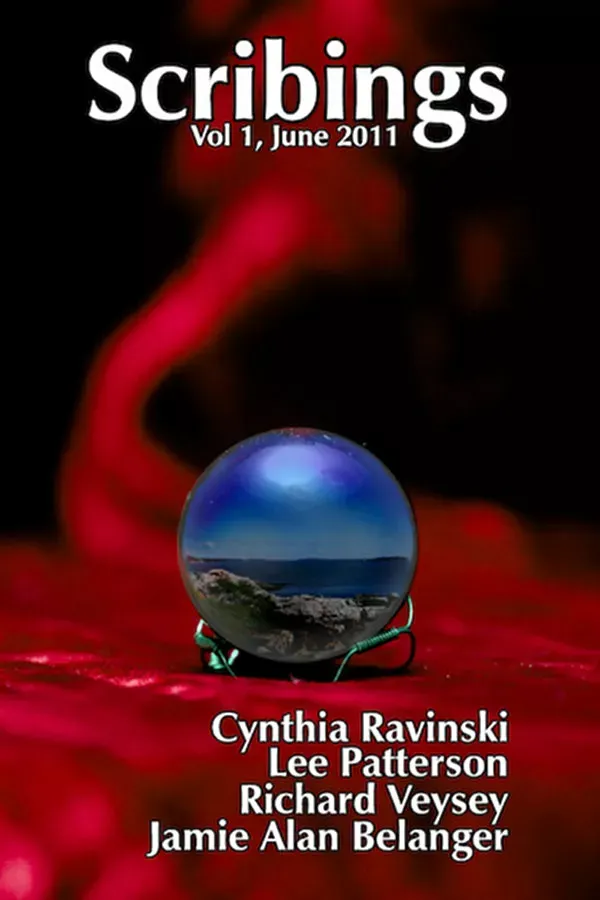 Scribings is a fabulous compilation of speculative tales by four Maine authors. The collection starts with one piece of flash fiction from each author. The rest contains longer pieces of fiction for a total of eleven pieces representing a range of styles and genres from fantasy to science fiction and beyond. Watch young gods learn their place, see what the afterlife is like, meet Dappil, taste the sweetness of revenge, feel the fires of judgment and more.
Scribings, Vol 1 is the first volume of short stories compiled by the Greater Portland Scribists, a group of speculative fiction writers in the Portland, Maine area. This compilation contains eleven pieces of fiction written by members Lee Patterson; Cynthia Ravinski, MA; Jamie Alan Belanger; and Richard Veysey.
Ebook is available now. Visit our Scribings page for details.
For fans of the Terran Shift universe, Scribings, Vol 1 contains a story by Jamie Alan Belanger called The Soul Bank, which takes place in the Terran Shift universe about thirty years after the close of the novel Pariah.